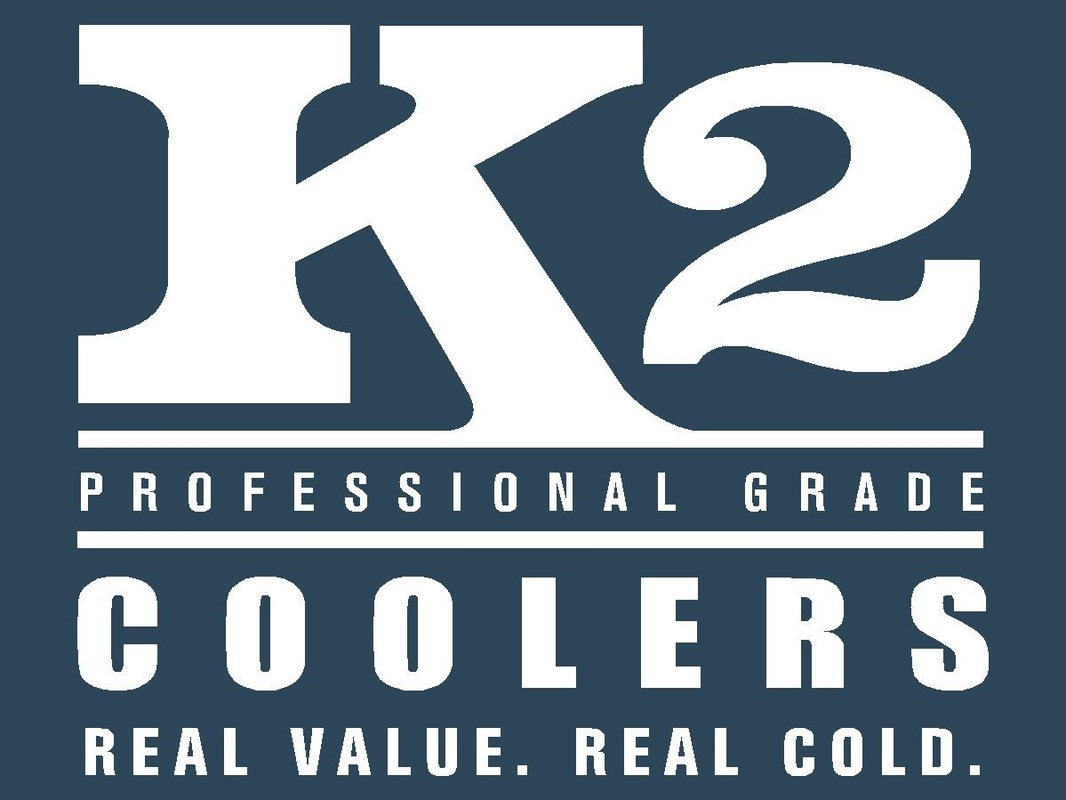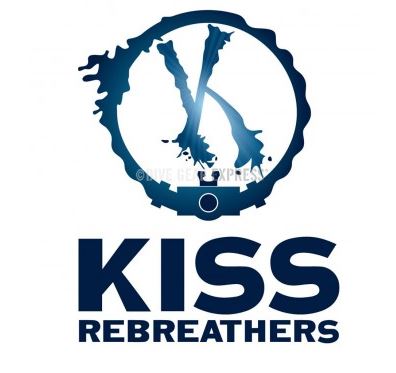 What we do!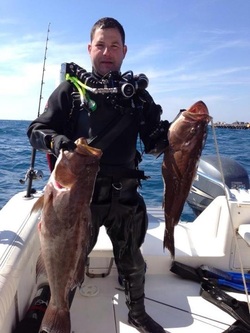 Whether it is basic Open Water instruction or advanced level Trimix certification, we offer our customers over 30 years of diving experience and seek to make the diving adventure suit your individual needs and interests. We specialize in custom spearfishing adventures, Enhanced Air or custom blended gas excursions and certifications with the best spearfishing in the world in our back yard, the Southwestern Gulf of Mexico!
---
How we do it!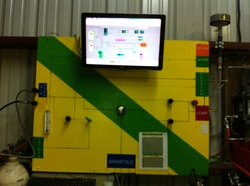 We have the only Trimix, Nitrox, Argon, and Pure O2 fill station in the region, able to support simple open water through advanced expedition dive excursions. Offering custom Trimix fills, High pressure O2 fills, Argon, and any custom EANX mixes. Clean, pure, accurate gas fills are the heart of our business. Our state of the art contineous blending system is one of a kind in the scuba industry allowing us to automatically custom fill any mixture desired. Controlled by a Allen Bradley SLC PLC our station produces constant, accurate gas blending for any task. We have an O2 clean Haskel booster pump for HP O2 decompression mix fills. Stock extendair, granular SORB, Maxtec Sensors, and shearwater products to support all types of rebreather diving and operations.
---
Why we do it!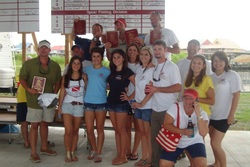 2011 STM Fishing Rodeo Best Boat!
We are divers first! Our Dive Team takes advantage of every fair weather day during the summer to head out to the Gulf of Mexico in search of the largest game fish in the Gulf. Using our Custom 29 FT PRO CAT, our normal day trips average 150-200 miles round trip. Having the range we visit some of the most uncommon bottom structures and rocks in the gulf along with off the beaten path rigs that are not commonly fished much less dived! Our Immediate team consists of a few that are deticated to Deep Water Spearfishing Competion, our environment is not by any means friendly but can produce some of the biggest game fish in the world!!
During the winter months you can find us in Florida or Mexico cave diving while waiting for warmer and calmer seas at home. We take safety very seriously while making these speciality dives and ensure that every safety precaution is in place prior to departure from the dock and entering the water. Emergency medical O2 is readily available on our boat at all times as well as thought out and practiced emergency procedures ready for deployment at all times.



---
Who does it!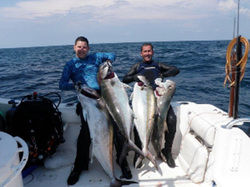 Owned and operated by Dane Motty. He is originally from Abbeville, LA. The shop is located on the Vermilion River near the Vermilion River Bridge. Dane has been diving since 1988, when he was introduced to the spearfishing waters off of Southwest Louisiana. Since then he has been consistently diving all over the country. He joined the United States Navy's Nuclear Engineering Power Program in 1991, where he was stationed in Connecticut for six years. During this time, Dane had the opportunity to dive with some of the best wreck divers and boats in the NE. Dane soon became one of IANTD's youngest Trimix Instructors and Advanced Recreational Trimix Instructor Trainers in 2006 and worked under Tom Doherty, the owner of Treasure Cove Divers, for the years that he spent in the Northeast. During this time, Dane was lucky enough to dive some of the most famous wrecks in the area. These include but are not limited to: Andrea Doria, Bianca C, U-853, USS Monitor, and several other wrecks along the New Jersey to North Carolina coast. The Navy then moved Dane down to South Georgia, where he was very close to the caves in Central Florida. Dane earned his Full EANX cave certification. He and Chris Myers (a fellow Navy Nuclear Engineering Program friend) dove in the majority of all the cave systems in Florida constantly for the three years, while they were stationed in Southern Georgia on the USS Louisiana.
After his tour on the Louisiana, Dane returned to Abbeville, LA where he lives now and works for FMOG as the Maintenance Team Leader on the Marlin TLP. Dane noticed the need for a local dive shop in the area that caters to Spearfishing, Technical Diving and its techniques. He opened S and L Divers in 2000 and it has been growing ever since.
---